Norwegian culture
Relocating to a new country includes both logistical obstacles and cultural hurdles to be overcome so as to build new relationships and adjust to unfamiliar surroundings.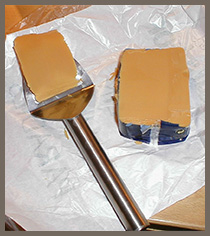 The "Welcome to Norway" course is designed to give insight into the Norwegian culture and mentality. Developed through the experiences of foreigners, the program addresses the personal and professional realities of living in Norway. Ideally, the participant should already have lived here for between 1-12 months, so as to have solved the most pressing practical issues and have some pegs to relate the content to.
Over the course of a day, participants discuss the cultural and practical aspects of life in Norway to ease the transition into their new Norwegian home.
Course description:
The course is organized in interactive sessions, where we draw on your experiences and questions. At the course you will:
Discuss the influence of Norwegian national culture and history and how it relates to values at your workplace
Hear a pragmatic description of the political and civic society in Norway
Learn about local etiquette and lifestyle values
Examine similarities and differences between your own and Norwegian business culture, with a focus on aspects that are unique to Norway. Focus is on understanding and how to bridge the differences
Explore potential differences in fundamental moral values
Discuss expectations as to life in Norway and handlig any possible "Culture Shock"
Learn to build a social network outside of work
Optional topics If you are relocating with your family, it is important they also adjust culturally and successfully integrate locally. For families we also cover:
The situation and opportunities for the spouse; how to network and create a balanced lifestyle.
Norway's attitude towards schooling and leisure time activities for children, preparing you for your children's new school and social situation
Information
This is a 1 day course.